People's Liberty Globe Grantees Sidney Cherie Hilley and Anh Tran will be the first to open our new Globefront space in Camp Washington. Sidney and Anh are the creators of LOOK—a reading room, newsstand and performance space. In preparation for their opening night on Friday 3/9, we sat down with this powerhouse duo to write six-word stories and learn a bit more about how Sidney and Anh's creative partnership began. Here's what we learned: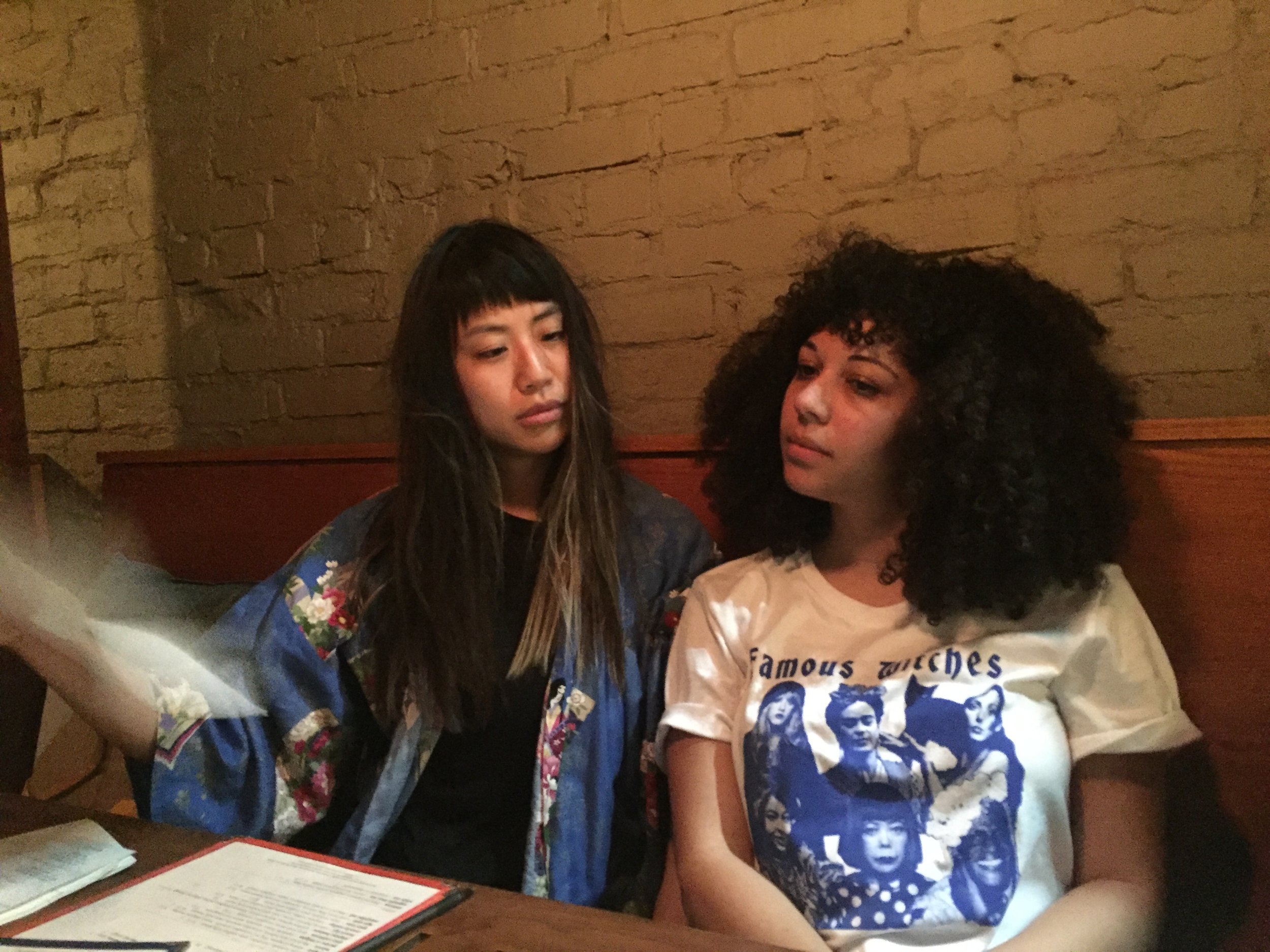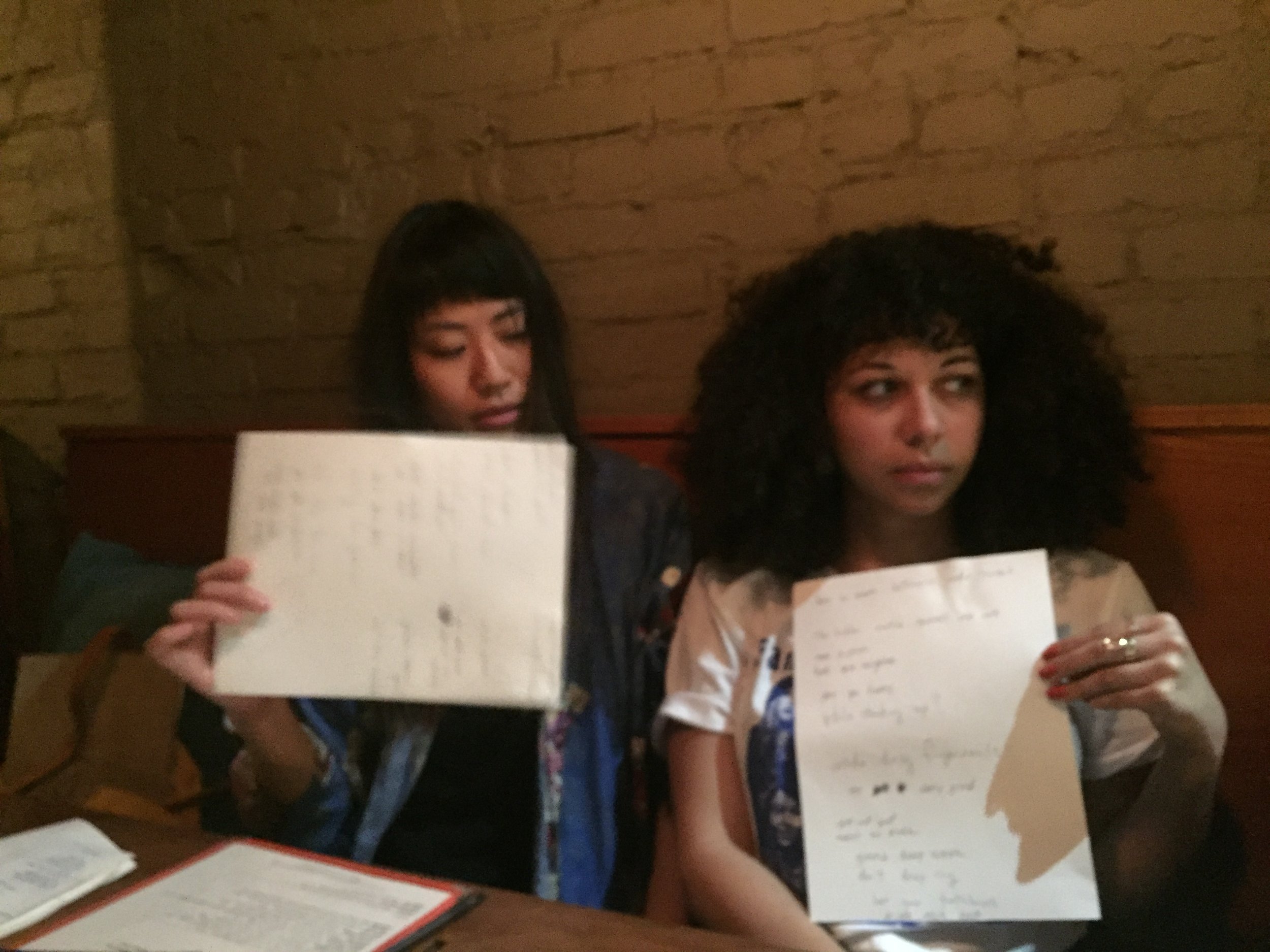 Sidney and Anh met at their local gym. At the time, Sidney was working in marketing, and Anh had a jewelry line. Coincidentally, they were both vendors for the gym's customer appreciation day. "I was in the lobby hustling KIND Bars," Sidney shared. "And Anh was in the lobby hustling jewelry. Our booths were next to each other." After learning they shared mutual friends, Sidney and Anh discovered they had much more in common—namely a love for art.
During that time, Anh was organizing events for Modern Makers, a multidisciplinary arts collaborative, and would begin to routinely call Sidney to fill in where needed. "One time you needed an extra dancer for this dance-draw night," Sidney recalled. She would be a stand-in performer for participants to draw. "After that, I started going to all the Modern Makers events."
"I think what was cool and what I appreciated about Sidney was that she was super independent and would just show up to our events by herself," Anh said. "Sometimes we think we have to have a pal to do things, but Sidney would just come alone and hop in."
Sidney studied magazine journalism and poetry at the University of Cincinnati, but realized she wanted to be an artist after graduating. Meeting Anh and learning more at Modern Makers events allowed her to exhibit a more expansive range of her creativity. "I danced, debuted my first stop-motion animation, and all the other things I was exploring at the Modern Makers shows. It was a great entry-point for me into this expansive creative community."
The pair grew to be great friends who would also collaborate on art projects. From weird performance art to applying for grants, Sidney and Anh are a match made in pastel heaven. "With our shared interests, it made a lot of sense to come together and create," Anh said. "We knew something extraordinary could happen."
And something extraordinary is happening! Join us for LOOK's opening night 7:00 PM Friday, March 9 at the Camp Washington Globefront, 2840 Colerain Ave. Guests are encouraged to stop by for music and art, light bites, a photo booth with FLOYD FROM OHIO, sounds from DJ Seb Botzow, and goofiness!
Stay tuned for more updates from these talented individuals.